Tools 4 Success
Getting ready to go back to school is tough enough when you have a mom, dad, aunt, or uncle who are ready to go out and buy you the things you need to start off the new school year on the right foot.
It's even harder when you're living in a group or foster home and there's no money available to buy you a new backpack, notebooks, or pencils.
At OCJ Kids we support an annual Tools 4 Success drive, designed to ensure that every kid who goes back to school can do so with one less thing to worry about.
Tools 4 Success Collection Drive
Tools for Success Back to School Drive will run from: June 22- July24
Want to support us financially?
Supply List
Collection Site Map
Amazon wish list
walmart wish list
How to get connected
* Become a Collection Site
Host a collection box at your business or church and help collect supplies during the Backpack Drive
* Become a Sponsor
Sponsor 1 or more students to help off set the cost of the event
Individual Sponsorship
Sponsor a child to attend event $10
Provide a filled backpack $20
Business Sponsorship
Student Sponsor $25
Group Home Sponsor $250
Agency Sponsor $1,500
Corporate Sponsor $5,000
* Volunteer
Prep work – Help sort supplies and fill backpacks on Wednesday or Thursday the week before the event from 8 am to noon and 6pm to 8 pm at the OCJ Kids' office
Day of Event – 1st Saturday in August, AM Session and PM Sessions available:     We have various positions for the event day – security, team games, crafts, nursery, food, backpack distribution, registration
If you are interested in being a collections site please contact Shevaun Sullivan at 602-439-2171 or by email at Shevaun@ocjkids.org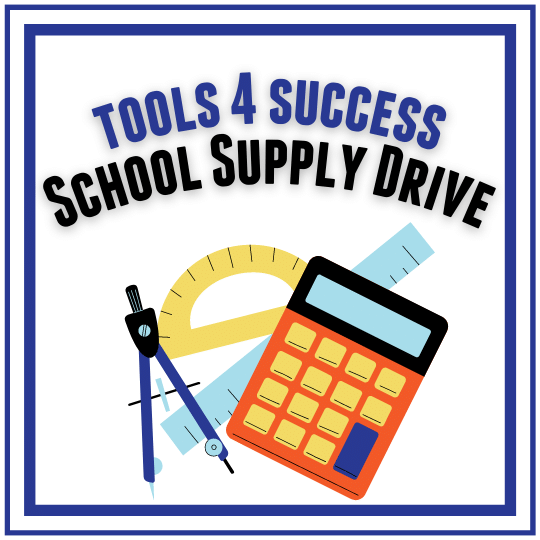 Tools 4 Success
School Supply Drive to benefit foster youth living in group homes. 
Now through July 25, 2022. See the list of items we need for each grade: here.
Drop Off Location
OCJ Kids: 21630 N 9th Ave. Ste 103, Phoenix, AZ 85027
Giving Options
Whether you choose to (1) donate school supplies to the drive, (2) give financially through our success sponsorship, or (3) donate your time by volunteering, we are grateful for your valuable contributions!
Backpack Prep Volunteer
Tuesday July 26th
8:00am – 12:00pm
Wednesday July 27th
8:00am – 11:00am
6:00pm – 8:00pm
Thursday July 28th
8:00am – 11:00am
6:00pm – 8:00pm
Friday July 29th
8:00am – 11:00am
Event Day Volunteer
Foster care children will enjoy playing mini-golf and receive their school supplies and backpacks at Castles -n- Coasters.
Saturday, July 30th
6:00am – 10:00am
One Backpack and Supplies
$40
Entire Group Home Entrance Fee and Supplies
$550
OUR MISSION
Youth are amazing! They hope, dream, challenge, learn and lay the groundwork for their futures and ours.  The education, experience and family values instilled in a teen will follow them for the rest of their lives.  Every day, youth in society are exposed to unhealthy and unstable futures.
OCJ Kids' mission is to equip foster and at-risk children and youth by providing them tools, resources, and positive role models to succeed and excel in every area of life.
ADOPT-A-BED
SPONSOR A CHILD
AT AN ORPHANAGE
COMMUNITY OUTREACH
BECOME A VALUABLE PART
OF OUR CARING TEAM
COWBOY CAMP
SEND AN ORPHAN TO COWBOY CAMP FOR
MEMORIES THAT WILL LAST A LIFETIME