PURPOSE
PROVIDE OPPORTUNITIES FOR THE FAITH & BUSINESS COMMUNITIES TO IMPACT THE LIVES OF FOSTER CHILDREN AND YOUTH AS THEY JOURNEY THROUGH THE FOSTER CARE SYSTEM.
MISSION
OCJ KIDS MISSION IS TO EQUIP FOSTER AND AT- RISK CHILDREN AND YOUTH WITH TOOLS. RESOURCES AND HEALTHY RELATIONSHIPS TO SUCCEED AND EXCEL IN EVERY AREA OF LIFE.
VISION
CONNECT
FOSTER AND AT-RISK CHILDREN, AND YOUTH WITH CARING COMMUNITIES FOR SUPPORT AND ASSISTANCE.
CREATE
A FOUNDATION OF FAMILY FOR CHILDREN AND YOUTH WHO HAVE NONE.
CULTIVATE
FOSTER AND AT-RISK CHILDREN AND YOUTH WITH PURPOSE, DIRECTION, HOPE, AND A BRIGHTER FUTURE.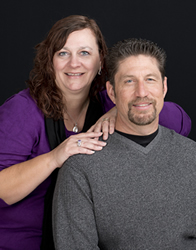 OCJ Kids (Opportunity Community and Justice for Kids), founded in 1992, forming an alliance with the business and faith communities to provide services, resources and caring adults to address the needs of the most vulnerable in our society.
Founders Gary and Tammie Webb's passion was to reach out to the growing population of unsupervised youth aged 12-18 who were gathering after school with nothing productive to occupy their time and who were being tempted by negative influences, including gangs, drugs, and violent behavior.
Gary and Tammie knew these youth were making choices that would impact the rest of their lives and were determined to establish a program to offer positive activities and adult mentors who would not only encourage them to take the "right path," but could show them how through direct assistance and role modeling.
In 1994, OCJ hosted its first on campus after school program, and in 1996 opened its first of nine off campus "Target Zone" community youth centers, one serving as a certified Teen Court with the Arizona juvenile justice department.
In 2006, OCJ started the Fostering Connections Program. The goal of the program is to connect the business and faith communities with children and youth placed into the foster care system, with special emphasis on the children and youth currently living in group congregant care in Arizona and throughout the United States.
In 2012, OCJ Kids launched the Transition Success Center project, supplying hygiene Welcome Kits, Transitional Suitcases, Kinship Kits, Emergency Overnight Sleep Kits, clothing items, and visitation rooms for children and youth in the foster care system. OCJ Kids currently partners with the faith community and Child Welfare officials in Arizona, Oregon, South Texas, Mississippi, and Louisiana. Gary and Tammie currently serve on the Assemblies of God Compassion Missionary Council, serving the community across America.
RESOURCE
Resources and kits for group homes and child services
EQUIP
Foster youth with tools and skills to successfully journey through foster care
CONNECT
Creating opportunities for the buisness and faith community to impact youth in the foster care system
TRANSITION
Assist foster youth to successfully transition into independent living
MONTHLY SPONSORSHIP
SPONSOR A CHILD
LIVING IN A GROUP HOME
COMMUNITY OUTREACH
BECOME A VALUABLE PART
OF OUR TEAM
ONE BRIGHT STAR
HELLP A FOSTER CHILD DISCOVER
THE MAGIC OF CHRISTMAS